A fantastic start to the day…nice weather and we have a day to explore what's left of Salzburg.  We literally spend most of the day walking around and checking things out.  Here are a few of the pictures I took with my iphone.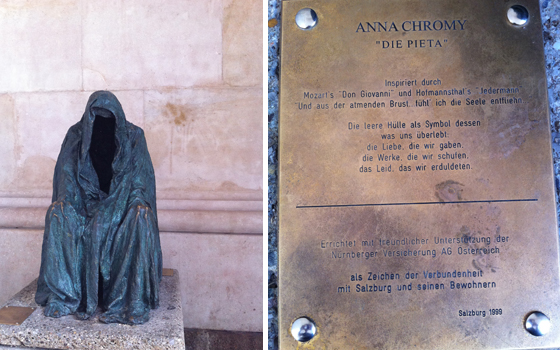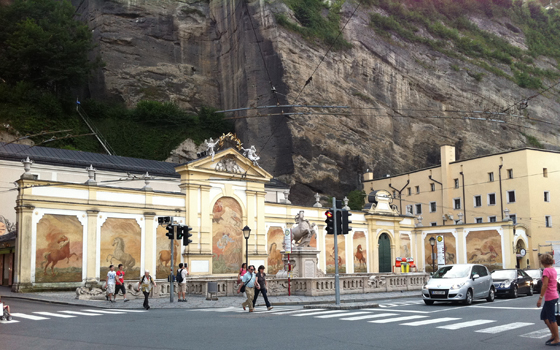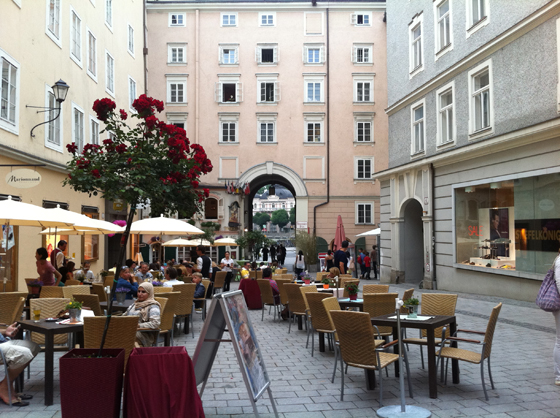 So around 1pm, we decided to find a place for Rob to get his hair cut….when in Europe, one should get a Euro cut.  The hotel we were staying at recommended a place so we went there first.  The girl who cut Rob's hair did an amazing job and she was lovely.
Now we have to go back to the hotel to get ready for our evening plans.  Before we left for Europe, I booked an evening performance of The Sound of Music at the Salzburger Marionettentheater.  When I was researching for things to do in Salzburg, I came across this place.  It looked amazing…like an evening going to the Opera….fancy!!  So I insisted that we dress up.  We took extra dress up clothes, ironed, etc…especially given the temperature in Salzburg, to put on fancy clothes was a bit of a task.  When we walked down to the theatre and were waiting to go inside…Rob took note of the other patrons of the show.  Apparently, we were the only ones that got the impression that is was a dress up affair.  Literally, everyone else in the audience….jeans, shorts, leopard print, t-shirts…and then there we were…in our sunday best.  CRAP!! I am SOOO sorry Mr. Thompson.  Not as awful for me, while I was clearly over dressed…I at least still had on short sleeves and a skirt.  Rob, however….dress shirt, pants, tie….I am SOOO sorry Rob.
The performance was very cool though.  Grateful it was in English, and there were a few parts to the story that are not in the movie…FYI.
After that…we walked back to the hotel, taking a detour to explore and enjoy the rest of the evening.  We walked through these beautiful gardens and then we stopped by a place for some beer before we retired to the hotel.  While sitting under the umbrellas drinking our beer…it started to rain.  While we were there, the rain, when it rained, was consistent…all of the sudden crazy downpour for 10 minutes, then clear up and be done.  Every time it rained, it was the same thing.  You just needed to find shelter for 10 -15 minutes, then you could carry on your way.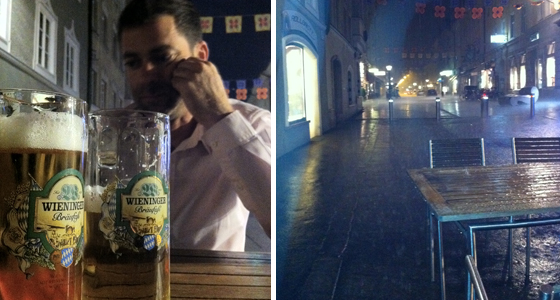 PS: This is a smart car