We didn't have any serious plans for Vienna…just to walk around the city and see as much as we could.  So another early start to the day.
Up early and downstairs to fill up on breakfast before we set out for a day of walking and adventure.
oh…and during the night, we discovered that when the unit above ours would use their shower, the floor would leak into our shower.  While this clearly is a structural issue for the hotel, normally it wouldn't be an issue for us, except that when it did leak….it caused this really out there odour that was pretty nasty.  So we decided to tell the front desk staff on our way out for the day.
We were out of the hotel by 8ish that morning.  We walked and walked and walked.  Vienna's downtown core is pretty big place.  I would say that we walked the whole thing in 2 full days, but there are definitely nooks and crannies that we missed.  The streets are crazy & crooked and amazingly strange.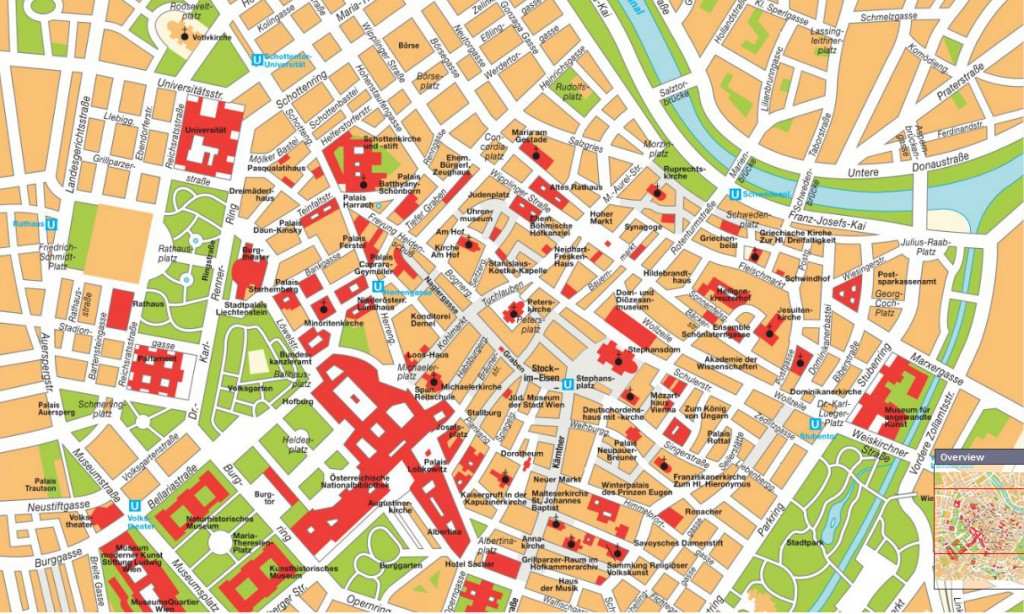 I honestly don't even know where to begin.  Vienna is a place to see and hear for sure.  I really enjoyed our time here.  Such amazing buildings, such amazing history.  To walk where history's greats…(and not so greats) stood, strolled and lectured is a surreal moment for sure.
I have to start the with the first picture I took of the day though.  My comments, "a great progressive city"… we saw these in the window of a florist shop.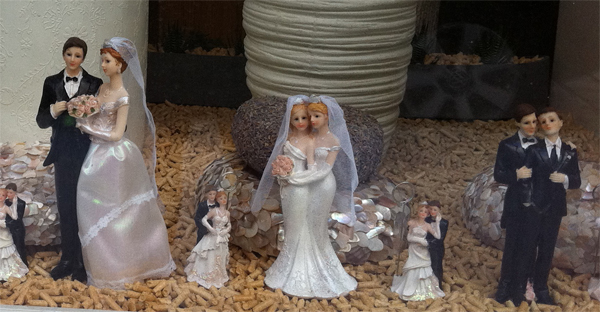 We went to places including Baroque castles and gardens, as well as the late-19th-century Ringstrasse lined with grand buildings, monuments and parks, such as:
State Opera House
Imperial Palace
Rathaus (New City Hall)
Museum Qaurter
St. Peter's Church (Peterskirche)
Stephansplatz
St. Stephen's athedral (Stephansdom)
St. Augustine's Church (Augustinerkirche)
Ringstrasse
St. Charles's Church (Karlskirche)
Parliament Building
Rathausplatz
Kaerntnerstrasse (shopping street)
Volksgarten
Mozart Statue
Maria Theresa Square
Karlsplatz
Danube Canal
We came back to the room mid afternoon to find that nothing had been done about the bathroom, which was disappointing.  Luckily the super friendly girl at the front desk that was there when we checked in was back at work, opposed to the not so friendly women that I spoke to in the morning about the leak.  The hotel promptly dealt with the issue, they moved the people that were above us and first thing the next morning…someone was in the room upstairs drilling in the bathroom.  High five and two thumbs up to the hotel for taking care of it ASAP.  Another reason I would recommend this hotel.
We had a little snooze and a snack, then we ventured back out for the rest of the night and to end the evening with the famous Sacher Torte that Austria is world renowned for, and some gelato.
Here is a collection of photos from our day.